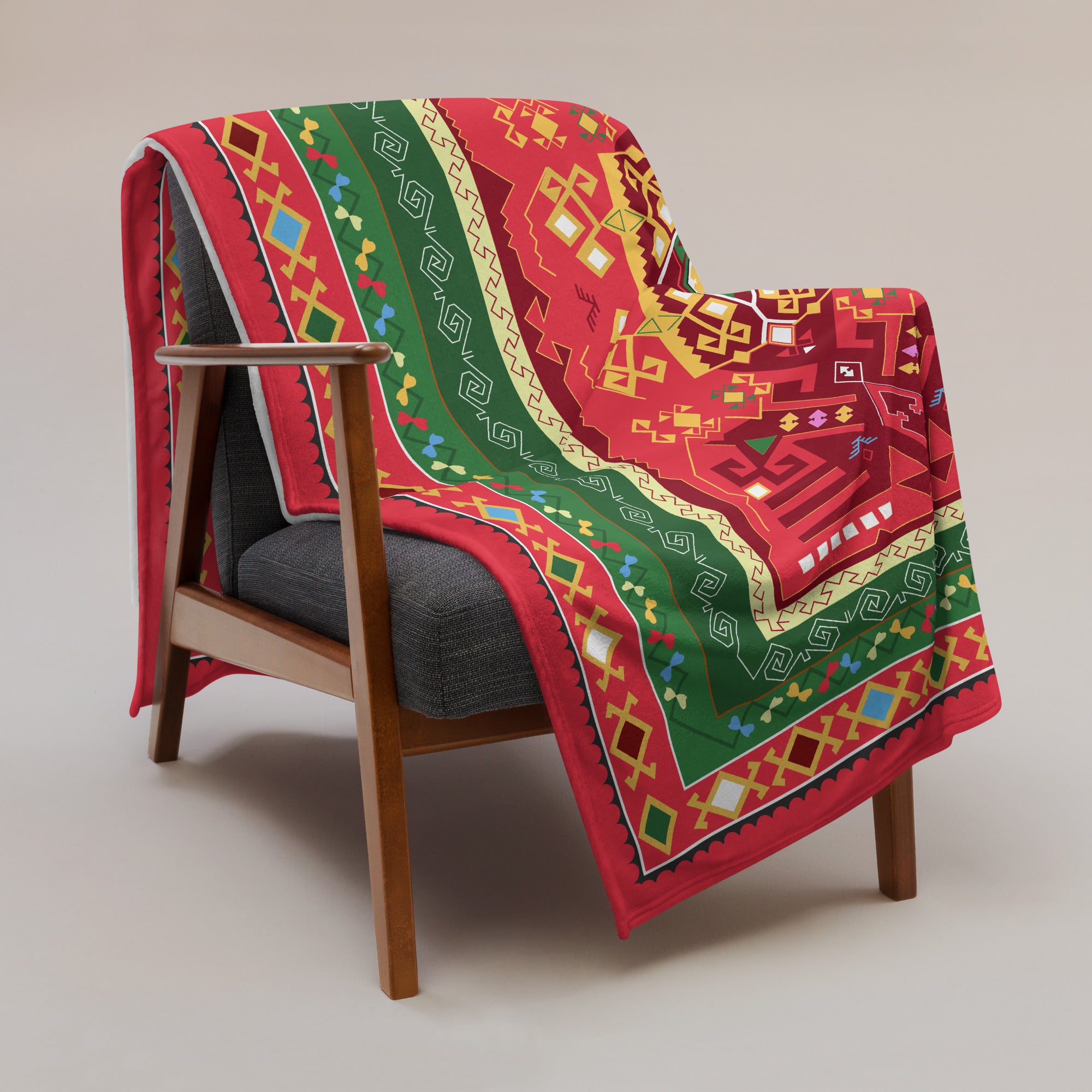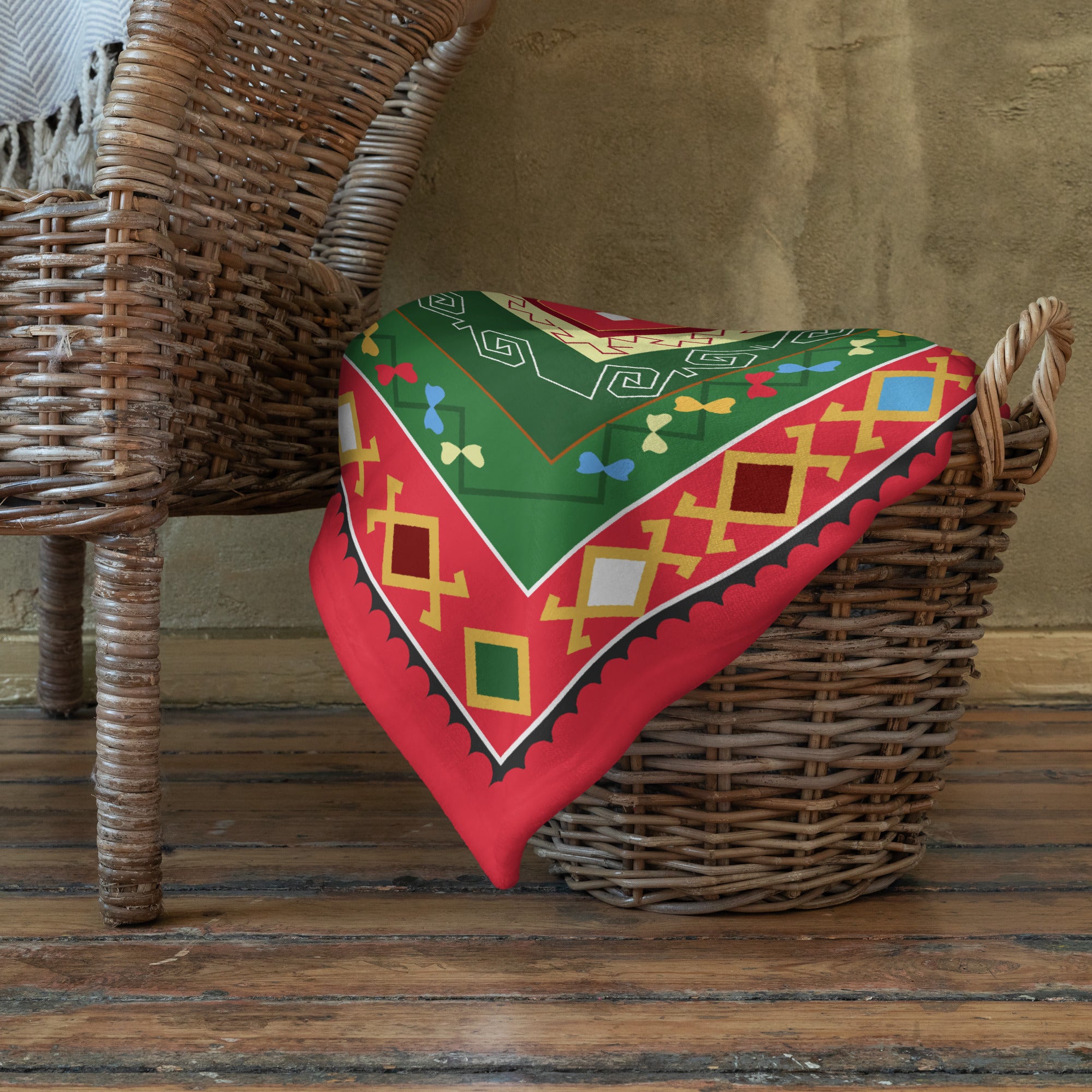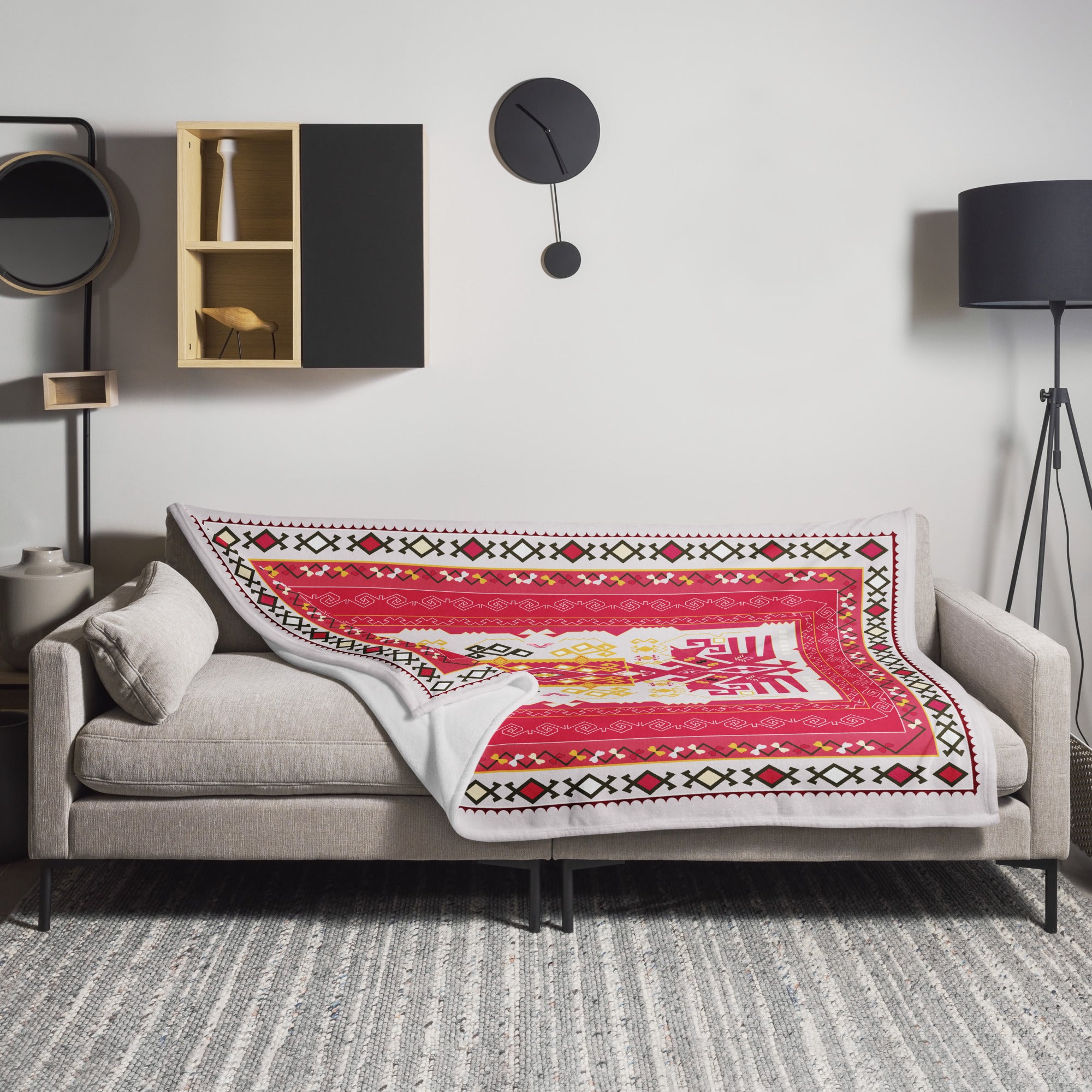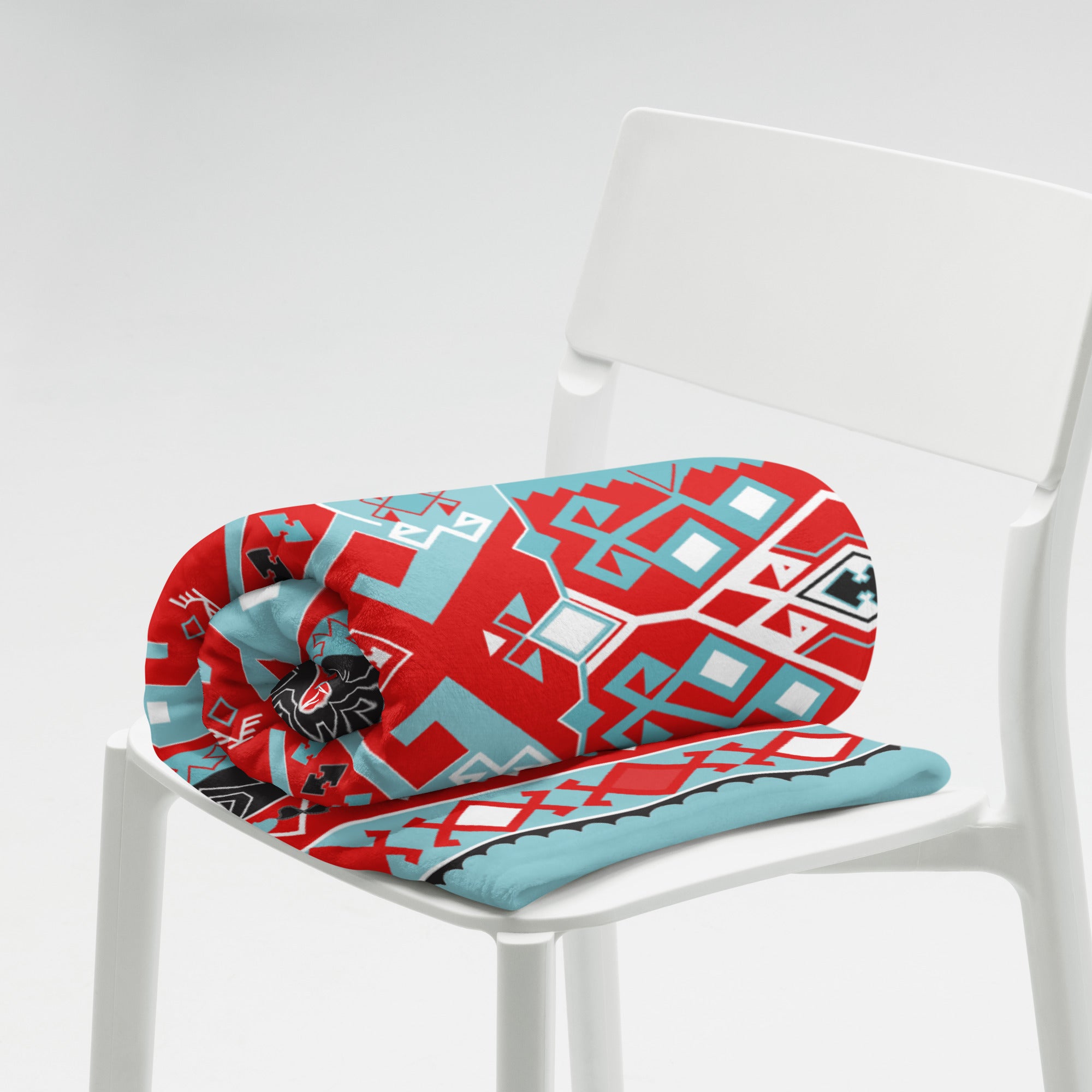 Albanian Motif Throw Blanket
Introducing the ultimate Albanian Motif blanket – an exquisite, one-of-a-kind piece that took more than 72 hours of meticulous design to create. This blanket is made with a unique combination of traditional Albanian motifs and elements, giving it a beautiful and intricate texture and depth that will add a touch of elegance to any home. With its vibrant colors and bold details, this Albanian blanket is sure to be the conversation starter at any event.
Whether you're looking for a special gift for a loved one or something to spruce up your home decor, this blanket is a perfect choice. Honor your Albanian heritage and show your pride with this exquisite blanket – the perfect way to bring a little bit of Albania to wherever you are in the world. 

100% polyester

Soft silk touch fabric
Printing on one side
White reverse side
Machine-washable
Hypoallergenic
Flame retardant
152x226cm | 60x80 inches